Whether you're on a business trip, having a holiday away with the family, or just passing through & want to experience personalised & friendly country styled service in a family run business….You have found us! The Pampas Motel & Guest House.
Located in Port Augusta, at the tip of the Spencer Gulf  'the crossroads of Australia' the city overlooks the waters of the upper Spencer Gulf & the Flinders Ranges.

Established back in 1883 (As the Suburban Hotel) Pampas Motel is the last heritage Hotel built in that era. The Sghirripa Family have recently taken up residence in November 2019  and continue to maintain and operated the Pampas Motel.
It offers modern self-contained ground floor Motel units with private ensuite & Guest House rooms with shared facilities. Guests can enjoy the friendly atmosphere in the main house, adjacent pergolas & BBQ areas. On-site, secure gated parking is available to all our guests.
Located only 1.4km away from the CBD (& off the main highway) you'll find a great selection of retail shops, restaurants, cafes, pubs, medical services a short drive away. The main beach is located near the CBD & the spectacular Flinders Ranges are in close proximity. Port Augusta is a city full of history, visit the Wadlata Interpretive Center, Arid Lands Botanic Garden, Curnadatta Art Gallery, Flinders Ranges, Pitchi Richi Railway, Golf & Fishing. With only a 3-hour drive or a 45min flight from Adelaide, Port Augusta is the place to stay!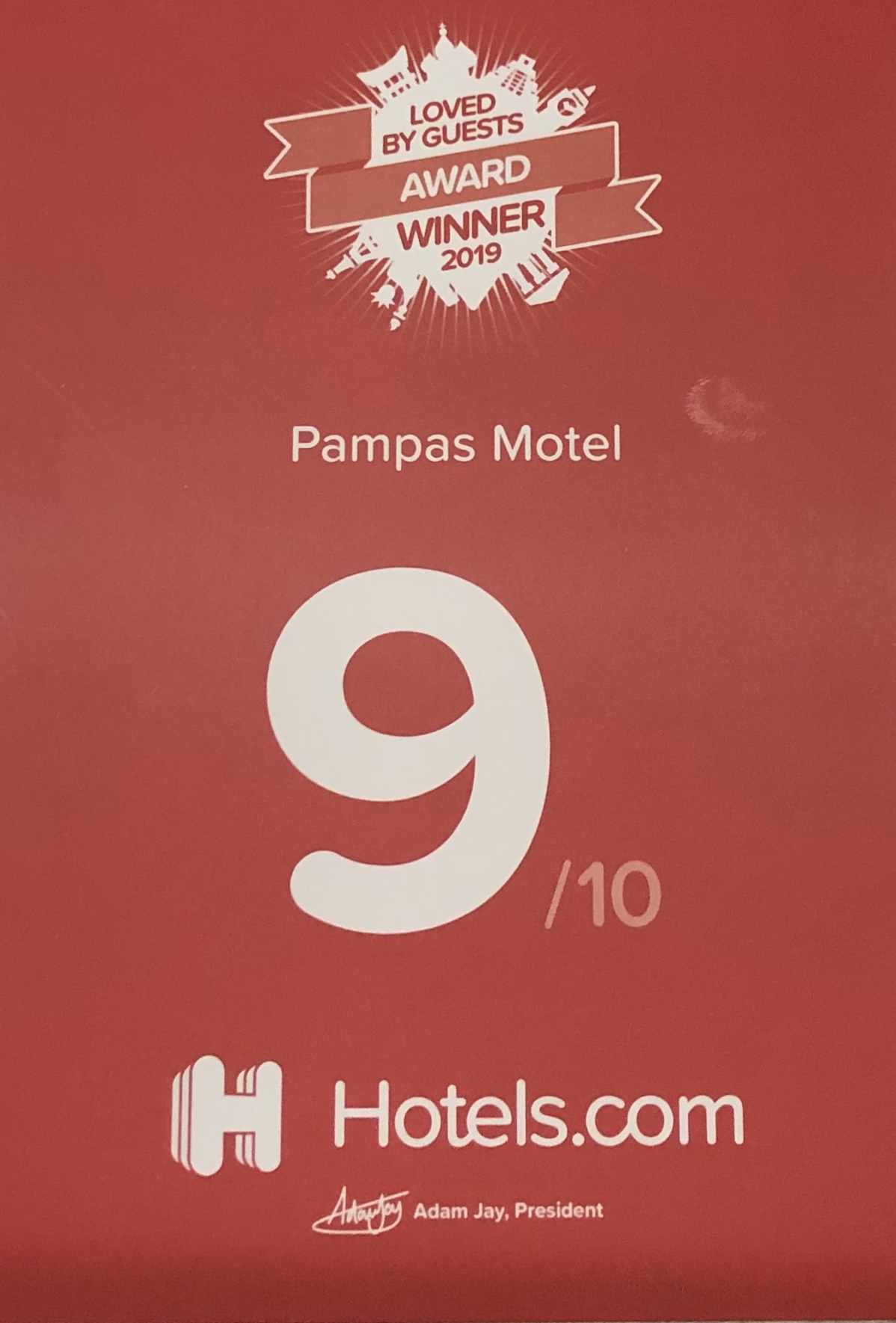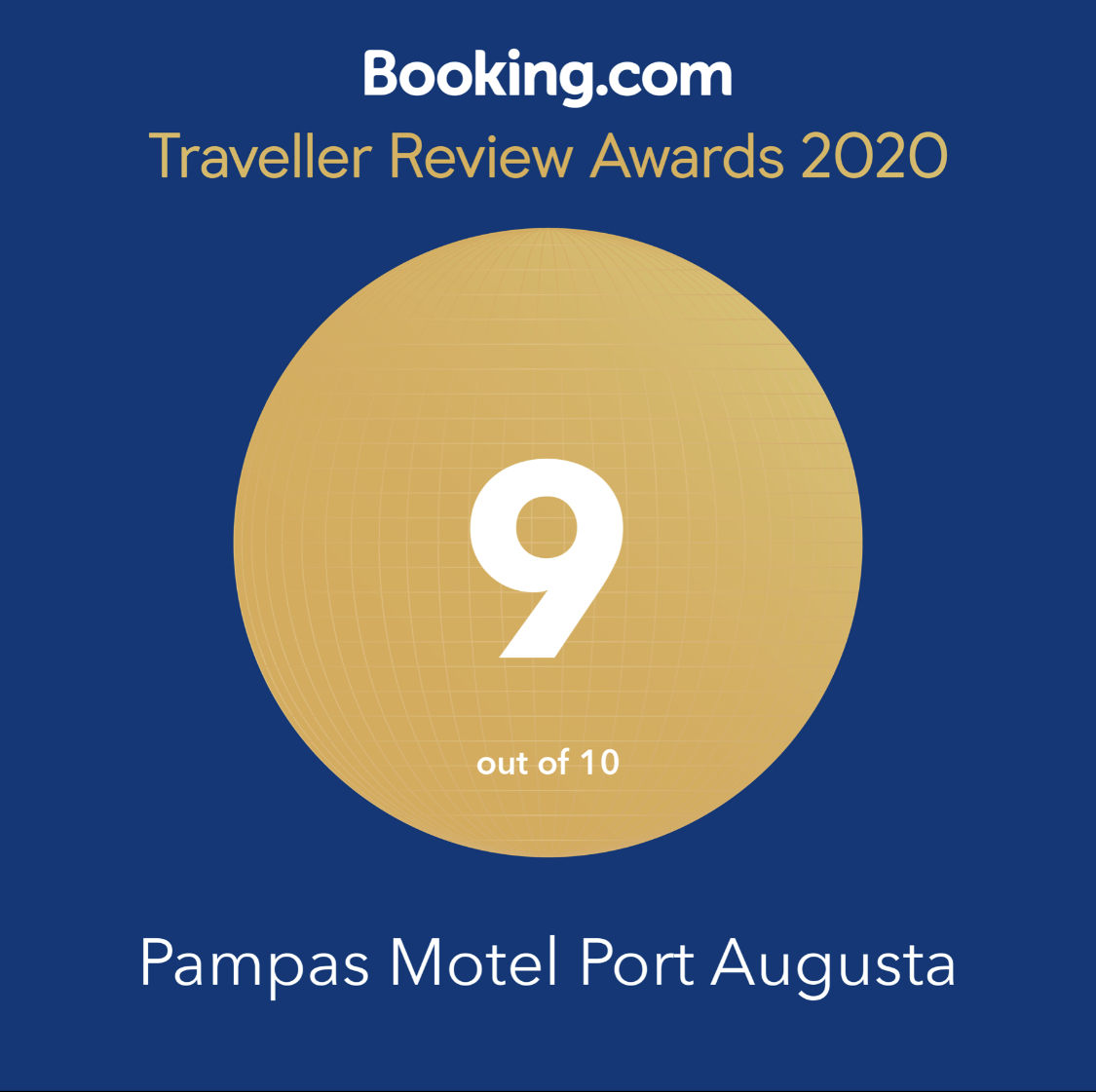 2020
RECOGNITION OF EXCELLENCE